Have you noticed that your Mac Book is not as fast as it used to be? You may have probably observed  that your device keeps on hanging and the pages you open take forever to load.  It can be so frustrating that in the end, you have to shut down your slow Mac even if it is just starting to initialize.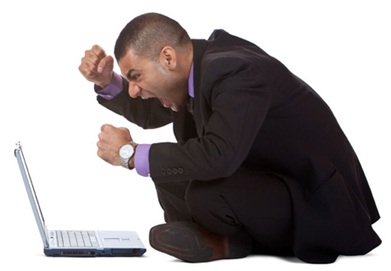 A MacBook, just like any word processing device, reaches a certain stage wherein it doesn't function as efficiently as it was before. Having a slow MAC, however, is not a valid reason to throw away your MacBook to the pit and get a new one, You will be surprised that there are many quick fix tips that will change things up for you slow Mac:
Check your Mac OSX Version

:  Some downloaded programs  in your MacBook might not run fast enough or correctly because your OS X is not completely compatible with them. To check, go to About This Mac from the Apple Menu and check the version of Mac OS X installed. You can update it in two ways: First use the Automatic Software Update or second, use standalone installers from Apple Software Downloads.

Deactivate MacBook Widgets  You Do Not Use

: Most Widgets are cute, fun and entertaining. However, there are probably a lot of them in your dashboard that has literally no use to you. Keeping widgets that you don't really need contributes to a slow Mac. What you should do is to  sort them out and deactivate those that you don't need.

Check Your Start-Up applications:

  Installed applications that are running on start up increases booting time and eats up your MacBooks memory. To check what start-up items are running, go to "System  Preferences", click "Select Accounts" then click on "Log In Items".  From there, you can   check and/or deselect the programs that you do not need during startup.

Organize Your Desktop:

The more files and programs you have in your desktop, the longer it takes for your slow Mac to index and catalogue files and programs every time it boots up. This MacBook activity is inevitable because the Mac OS X is programmed to perform the said activity every time it loads.

Overloaded RAM

:

Another reason for your slow Mac is that you might be opening too many programs at the same time.  Even with a  2GB RAM, too many widgets and running apps in the background affects the overall performance of a MacBook. 

Low memory, Not Enough Disk Space

: Having too much games, massive home-made videos, music and photos greatly affect your MacBook's overall performance.  Free up your disk space by deleting or transferring most of your old and unused files, documents, videos to your external hard drive. Relieving your MacBook from the agony of having not enough disk space will also help in speeding up its processing.
By following these simple tips, you will notice significant improvement in your slow Mac. However, you can still improve the speed of your Mac by downloading  Speed4Mac software – a disk space optimization software that can easily detect unwanted and unused items inside your MacBook; thus, prevents it from being overworked again.